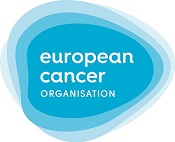 The European Cancer Organisation is continuing the implementation of its strategy, not least because of the impact of COVID-19 on cancer patients across Europe and that Europe's Beating Cancer Plan is still on track to be launched before the end of 2020. It has been strongly advocating for the elimination of Inequalities in Cancer Care to be prioritised in both the Beating Cancer Plan and the EU Cancer Mission.
SIOG Board Member, Dr Nicolò Battisti is the co-chair of the Inequalities Network of the European Cancer Organisation.
For further information, please contact info@siog.org or via this link.
PAST Event
A Community 365 Roundtable Meeting on Inequalities, focused on the East-West Divide and Treating Ageing Patients with Cancer was organised on Wednesday 14 October, 2020 from 14:00-16:30 CET. This meeting, held on an invitation-only basis, brought together leading policy-makers, politicians, oncology experts and patient advocates to discuss these two important topics in the weeks before Europe's Beating Cancer Plan is launched in December.
Please contact the European Cancer Organisation for further information