May 2021 – Gouri Shankar Bhattacharyya
SIOG records with great regret the passing of Prof Gouri Shankar Bhattacharyya. A senior member of SIOG with a special interest in palliative care and geriatric oncology, he was a well-respected doctor in India who took pride in serving older cancer patients across various states of India. He passed away on Saturday May 1st, after unfortunately contracting COVID-19.
SIOG remembers Prof. Bhattacharyya for his generosity, brilliant mind and boundless energy. He was a mentor and a close friend to many at SIOG. He was a member of the SIOG Board of Directors (2015-2018), Chairman of the SIOG Publication Committee (2015-2018), and Member of the Journal of Geriatric Oncology Editorial Board (2015-2021).
He was a member of the Task Force for Management of Cancer at the Indian Council for Medical Research, Government of India as well as a member of the Planning Committee of the National Cancer Control Program. He was the founder member of Indian Cooperative Oncology Network (ICON), Molecular Oncology Society, Indian Association of Cancer Research.
He was awarded Certificate of Recognition for Promotion and Development of Palliative Care in the World in 2013, by International Association for Hospice & Palliative Care (IAHPC). He published more than 200 papers and was an Investigator for more than 50 Phase II and III Clinical Trials, including Translational Research. He was also the holder of Orphan Drug status with FDA for Hepato-cellular carcinoma and Pancreatic Cancer based on Investigator initiated trials. On top of all the above responsibilities, he always found time to focus on the care of older adults with cancer. He dedicated much of his time in nurturing and educating many generations of medical oncologists in India. He was also generous with his time with SIOG, contributing his knowledge and experience in geriatric oncology and mentoring many within the society.
Prof. Bhattacharyya will be sorely missed by the SIOG Community.
December 2020 – Bruno Castagneto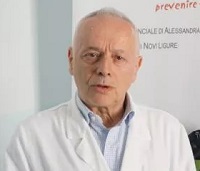 SIOG mourns the tragic loss of Dr Bruno Castagneto, medical oncologist, who passed in Genova in December 2020 aged 70 from COVID-19. Dr Castagneto worked for many years at Santo Spirito Hospital in Casale Monferrato, Italy where he was one the first oncologists to raise awareness on pleural mesothelioma in Italy and facilitate the creation of the relevant national registry in his country. In 2007 he became chief of the Oncology Department of Novi Ligure, Italy where he also established a geriatric oncology service. He was also scientific advisor to the Italian League for the Treatment and Prevention of Cancer (Lega Italiana per la Lotta contro i Tumori) and he served as chair of the Italian Group of Geriatric Oncology (GIOGER).
Our hearts are with Dr. Castagneto's family, his patients and colleagues. He will be profoundly missed at SIOG.
April 2020 – Rosemary Yancik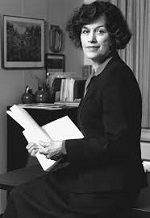 Rosemary Yancik, PhD, a medical sociologist, was best known for her talent of bringing a group of experts together who shared her interests in improving the prevention and management of cancer in elderly patients. She passed away on April 13, 2020.
Dr. Yancik was instrumental in the formation of the International Society of Geriatric Oncology (SIOG) in 2000. In recognition for her contribution in geriatric oncology, she received the Paul Calabresi Award from SIOG in 2004.
Read the ASCO Post tribute
Read the JGO tribute from Lodovico Balducci and Silvio Monfardini
November 2018 – Arti Hurria
To Members of the SIOG Community,
I am writing to you with the deepest regret and sadness at the passing of our former President, Arti Hurria.  The loss to the field of Geriatric Oncology is immeasurable.  To those who knew Arti well, the personal loss is devasting.  I personally have known Arti for almost 20 years since she was a Fellow.  It was obvious then that her drive, intellect and leadership abilities would bring her to the top of her field.  I think it was her personal attributes that impressed us the most.  She was kind and generous; always welcoming to new members of the Geriatric Oncology community.  This is a very close-knit community and we are sharing in this loss together.   Her professional achievements are remarkable.   Everything and everyone she touched was the better for it.  She was an inspiration and a mentor to many junior colleagues, and even dedicated her talk last year to promoting young oncologists when receiving the Paul Calabresi award. She believed in "Investing in the Future" and her forte was the "Power of Listening".
She is on Board of ASCO, former President of SIOG, Founding Editor of the Journal of Geriatric Oncology, Co-Chair of the Cancer in the Older Patient Committee of the Alliance and Founder of the Cancer and Aging Research Group.  At City of Hope she was the George Tsai Family Chair in Geriatric Oncology, Director of the Center for Cancer and Aging, Co-Leader of the Cancer Control and Population Sciences program, Professor in the Department of Medical Oncology and Therapeutics Research, and Vice Provost for Clinical Faculty.  She was a very good friend, adviser, and mentor to many, as well as a great mom and wife.  On a personal note, I could always call her for advice and counsel.
I last saw Arti this past Friday night in Chicago discussing new clinical trials.  She advocated strongly for the optimal care of the older patients; something she did so well.  She always commanded respect and certainly deserved it.  But she had a way of doing it which was not confrontational but firm and authoritative.  I told her we would discuss these issues further, but sadly, we never will.  I have always been in awe of Arti from that day almost 20 years ago when we first met.   I already miss her so very much.  God bless you Arti.  You have left an indelible mark of goodness and you will never be forgotten.
Stuart Lichtman
On behalf of the SIOG Board (Hans Wildiers, Etienne Brain, Ravindran Kanesvaran, Matti Aapro, Kwok Leung Cheung, Tanya Wildes, Gouri Shankar Bhattacharyya, Siri Rostoft, Cindy Kenis and Nienke de Glas)