A LinkedIn Live Discussion with SIOG
Since the onset of the pandemic, the world has changed dramatically. One thing has remained constant: the resilience and adaptability of global healthcare systems. The SIOG COVID-19 Working Group has consolidated international and multidisciplinary recommendations on specific changes that the healthcare landscape will carry with it beyond the pandemic. As healthcare professionals worldwide continue to deliver care and treatment in older cancer patients, SIOG experts discuss how COVID-19 has impacted the patient experience and highlight the next steps to improve cancer care for patients in the future.
This event took place on Thursday, June 24 from 1:00 to 2:15pm CEST.

01:00-01:05 PM CEST / Introductions
Nicolò Matteo Luca Battisti (GB), SIOG COVID-19 Working Group Co-Chair, The Royal Marsden NHS Foundation Trust
01:05-01:45 PM CEST / Panel Discussion
1. Personal experience on having treatment for cancer during the COVID-19 pandemic
John Bakker (AU), Patient
2. Reflections on COVID-19 and the impact on older cancer patient care
– Jacqueline Daly (IE), Patient advocate, Secretary to the Board of ECPC – COVID-19 and caring for older cancer patients: What's next.
– Joyita Banerjee (IN), SIOG National Representative, All India Institute of Medical Sciences – What strategies were implemented or need to be better implemented to ensure continuity of care during and after the pandemic?
– Clarito U. Cairo Jr. (PH), SIOG COVID-19 Working Group Member, the program manager of National Integrated Cancer Control Program including Palliative and Hospice Care of the Department of Health, Philippines –The COVID-19 vaccine rollout and its impact on older cancer patients' mental and physical health.
01:45-02:10 PM CEST / Q&A
Moderated By:
– Nicolò Matteo Luca Battisti (GB), SIOG COVID-19 Working Group Co-Chair, The Royal Marsden NHS Foundation Trust
– Anna Mislang (AU), SIOG COVID-19 Working Group Co-Chair, Flinders Centre for Innovation in Cancer
– Zsuzsanna Devecseri (US), Sanofi Head of Medical Affairs for Oncology
02:10-02:15 PM CEST / Conclusion

– Anna Mislang
– Zsuzsanna Devecseri
John Bakker
Patient

I was born in The Netherlands in 1935. In 1961 I decided to emigrate to Australia. I completed my BA Degree at the University of Adelaide. After a few years teaching high school in Adelaide, South Australia, I took up employment with the Australian Government civil service in Canberra, the capital of Australia. I have been retired since 1996. In 2005 during a regular visit to my local doctor I was diagnosed with an aggressive prostate cancer. I am currently in good health, happily married, walk regularly and go to a fitness club for an hour on most days of the week.
Joyita Banerjee
Clinical Scientist at All India Institute Of Medical Sciences

Dr Joyita Banerjee is a MBBS, PG (Dip) Geriatric Medicine, PhD, at present employed as clinical scientist in Department of Geriatric Medicine, All India Institute of Medical Sciences, India, New Delhi. She is a retired Major from the Indian Army where she worked as a short service commissioned medical officer.
She holds a Bachelor of Medicine and Surgery from Utkal University, Orissa in India and a Doctorate from All India Institute of Medical Sciences (AIIMS), New Delhi. Her area of interest is Geriatric Oncology and palliative care.
Her research work focuses on the development of appropriate assessment tools for older persons with malignancy and interventions including palliative and supportive care. She is a certified Palliative care Physician from Indian Association of Palliative Care (IAPC) and a volunteer in Non-Government Palliative Care Organization for cancer patients and older patients requiring palliation for various life limiting ailments –CanSupport. She is also involved in basic science research dealing with biomarkers of aging and cancer.
Dr Banerjee holds the post of Project Manager from AIIMS, New Delhi in a National Institute of Health(US) funded, multi-centric project, Harmonized Diagnostic Assessment of Dementia for Longitudinal ageing study in India- (LASI-DAD). This is a nationally representative, novel study of its kind dealing with late life cognition and dementia and is a part of an international research collaboration and similar sister studies in different countries.
Nicolò Matteo Luca Battisti
Medical oncologist at The Royal Marsden NHS Foundation Trust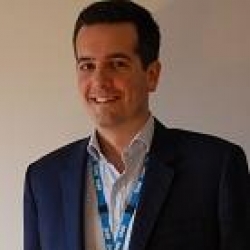 Dr Nicolò Matteo Luca Battisti is a medical oncologist working in the Breast Unit of The Royal Marsden NHS Foundation Trust, London, UK. He gained his medical degree at the University of Milan, Italy in 2009 and he completed his specialist training at the University of Milan and National Cancer Institute of Milan, Italy in 2015. He is now working on a research degree (MD[Res]) within the Breast Cancer Research Division of the Institute of Cancer Research of London, UK focusing on different aspects of the care of common malignancies in older adults under the supervision of Dr Alistair Ring and Professor Stephen Johnston.
He has an Italian Board Certification in Medical Oncology and is on the UK General Medical Council Specialist Register (Medical Oncology). He is also Member of the Royal College of Physicians.
He spent the last year of his specialist training working with Dr Martine Extermann at the Senior Adult Oncology Program of the Moffitt Cancer Center of Tampa, Florida, USA. In 2016, Dr Battisti joined the Breast Unit of The Royal Marsden NHS Foundation Trust, where he currently works with Dr Alistair Ring and Professor Stephen Johnston.
Dr Battisti's main clinical and research interests are breast oncology, thoracic oncology and geriatric oncology. His main areas of investigation are comorbidity, comprehensive geriatric assessment, quality of life and prediction of treatment toxicity in older patients with cancer.
He authored several publications and book chapters in the fields of geriatric, breast and thoracic oncology. He is President-Elect of the International Society of Geriatric Oncology (SIOG) and has served as Co-Chair and subsequently Chair of the Young Interest Group of SIOG. He also serves as Co-Chair of the European Cancer Organisation Inequalities Focused Topic Network. He is a member of the Elderly Task Force of the European Organisation for Research and Treatment of Cancer (EORTC) and member of the Cancer and Aging Research Group (CARG) Advocacy Committee. Dr Battisti was presented the Arti Hurria Award at the 2019 San Antonio Breast Cancer Symposium for his research on the use of chemotherapy in older patients with early breast cancer.
Clarito Cairo
Medical Officer IV/Program Manager at the National Integrated Cancer Control Program including Palliative and Hospice Care and Thyroid Disorders

Dr. Cairo is currently the program manager of National Integrated Cancer Control Program including Palliative and Hospice Care of the Department of Health, Philippines. He represented the Department of Health on many occasions as Plenary Speaker, Keynote Speaker, Resource Speaker, Panelist and Reactor in both local and international events. He represented the country in international trainings, such as the National Cancer Institute's Summer Curriculum in Cancer Prevention Course "Principles and Practice of Cancer Prevention and Control" held in 2015 at the National Institutes of Health in Maryland, USA; the Second Workshop on Leadership and Capacity Building for Cancer Control held in 2015 in South Korea; the Asia Pacific Cancer Control Leadership Forum Phase III held in 2017 in Singapore, among many others.
Jacqueline Daly
Secretary of the ECPC Board at European Cancer Patient Coalition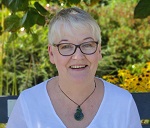 I am co-founder of East Galway & Midlands Cancer Support in 2012 and Director of Services, as well as a patient advocate and campaigner, bringing awareness to local and national government agencies. I am an active member of the Public and Patient Involvement (PPI) Group of the Irish Society of Gynaecological Oncology, patient representative on the board of the Society of Sexual Medicine Ireland. I have contributed to the ECPC Publication 'Living Well During Cancer Treatment', wrote the Structured Education Programme (STEP) to support men with Prostate Cancer and participated in ESMO Rare Cancer Patient Advocate Training in Milan 2018 and spoke at the ESMO Conference in Munich 2018. I am a member of the let's talk prostate cancer expert group, the HPV action steering group and the inequalities network on gender with ECO. On top of this I am a complimentary therapist in Bio Energy, Healing Touch, Indian Head Massage, Reiki, Rahanni and a developer and presenter of community outreach programmes, including facilitator for Survive and Thrive Self-Management programme for Cancer Survivors run by the Cancer Control Programme in Ireland. And facilitator of Climb program for children between age 5 – 12.
Zsuzsanna Devecseri
Head of Global Oncology Medical at SANOFI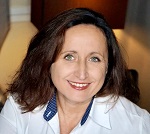 Dr. Devecseri is Head of Global Oncology Medical and Sanofi, based in Boston, United States.
She leads a team of Global Medical experts across all Oncology therapeutic area and indication.
She earned her MD in Budapest, Hungary at the Semmelweis University of Medicine in 1992, her MBA degree at the Budapest University of Economics in 1998 and her Certificate in Health Economics and Outcome Research at the University of Washington, Seattle, WA in 2013. She is also a certified medical insurance expert, marketing professional and professional business coach. After spending 6 years in clinical practice as a pediatrician, and 5 years in the health insurance and talent development business, she joined the pharmaceutical industry in 2004.
Anna Mislang
Medical Oncologist at Flinders Centre for Innovation in Cancer

Anna Mislang is a Medical Oncologist in South Australia who specialises in Geriatric Oncology at the Flinders Centre for Innovation in Cancer and is the co-chair of the SIOG COVID-19 Working Group.

Sanofi Genzyme is the specialty care global business unit of Sanofi, focused on rare diseases, rare blood disorders, neurology, immunology, and oncology. It helps people with debilitating and complex conditions that are often difficult to diagnose and treat, and is dedicated to discovering and advancing new therapies, providing hope to patients and their families worldwide.
Sanofi Genzyme's ambition is to be the industry leader in specialty care. Its approach is shaped by a long history of developing highly specialized treatments and forging close relationships with physician and patient communities. Sanofi Genzyme is building on a rich legacy in oncology with a strong pipeline and renewed commitment to advancing transformative therapies to help improve outcomes and impact the lives of people living with many different types of cancer. Its oncology strategy focuses on building a portfolio of high-quality assets across skin, blood, breast and lung cancers, and centers on four anchor treatments that it believes have the potential to transform patient care.