This joint Young SIOG & NAH webinar was organised on May 26 at 7:00pm Toronto time/ May 27 at 9:00am Australian Eastern Time.
Programme
Geriatric assessment in the era of Instagram and COVID19 – using technology to enhance supportive care
Development of an electronic geriatric assessment tool at a regional cancer centre. Does the addition of patient-derived photographs and PhotoVoice interview enable patient-centred care? by Professor Christopher Steer
Implementation of a virtual enhanced supportive care service for older adults at a regional cancer centre by Nicole Webb CNS RN MSc
The development of the Comprehensive Health Assessment for My Plan (CHAMP) tool by Martine Puts RN PhD FAAN.
Video Recording
This recording is currently only available to SIOG Members and upon request. If you are a SIOG member and wish to access the recording, please contact the SIOG Head Office.
Prof. Christopher Steer
Albury Wodonga Regional Cancer Centre (Australia)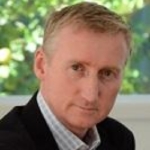 Christopher is a medical oncologist at Border Medical Oncology at the Albury Wodonga Regional Cancer Centre in regional NSW, Australia. He is an Associate Professor at the UNSW rural clinical campus, Albury and Adjunct Professor at La Trobe University, Wodonga Campus.
After completing training in medical oncology in 2000, Christopher travelled to London to work as a clinical research fellow at Kings College London, Guy's and St Thomas' hospital. Whilst at Guy's he developed an interest in gynaecological oncology and cancer in the older adult. Christopher was appointed to the MRC-UK as the trial physician for the ICON5 study of combination chemotherapy in women with ovarian cancer.
Christopher has served on the board of the International Society of Geriatric Oncology (SIOG) and was the chair of the national representative committee. He serves on the editorial board of the Journal of Geriatric Oncology. Christopher was chair of the scientific committee of the SIOG annual scientific meeting in Prague in 2016. He was the inaugural chair of the Clinical Oncological Society of Australia (COSA) geriatric interest group and served as the chair of the geriatric study group of the Multinational Association for Supportive Care in Cancer (MASCC).
Christopher is the current president of the Private Cancer Physicians of Australia (PCPA) and board member of COSA. He is a member of ASCO, ESMO, IGCS, MOGA, COSA and MASCC.
Christopher is an investigator at the Border Medical Oncology Research Unit and strives to bring clinical trials to patients in regional Australia. He is a co-lead investigator of the $2.7mill Geriatric Oncology initiative as part of the Regional Trials Network-VIC ReVitalise project. The key aims of this project are to improve the care of older adults with cancer in regional Australia through increased participation in clinical trials.
Ms. Nicole Webb RN MSc
Albury Wodonga Regional Cancer Centre (Australia)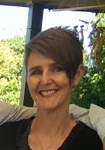 Cancer Care Coordinator/ Project Manager/Clinical Research Nurse
Nicole is a clinical nurse specialist currently working as a Cancer Care Coordinator and Project Manager with Albury Wodonga Health, Regional NSW, Australia. She is also a research fellow with LaTrobe University.
Nicole completed her Bachelor of Nursing (LaTrobe University) in 1993 and has worked in aged care, rehabilitation and oncology in both New Zealand and Australia. She then went on to complete her Master of Cancer Sciences in 2021 though Melbourne University. She has a Diploma in Education Studies and is currently completing a certificate IV in Leadership and Management.
Nicole is passionate about providing patient centred supportive care for older adults with cancer.  Her current project management involves enhancing the care of older adults with cancer through staff education, incorporation of geriatric screening and assessment and the establishment of a regular MDTM  to discuss how patients can be best supported.
She is a research fellow with LaTrobe University, a member of the Older Person's with Cancer Specialist Practice Network with Cancer Nurses Society of Australia, and a member of the  Clinical Oncology Society of Australia. She is also on the steering committee for both the Geriatric Oncology initiative and  Regional Research Teaching Hub for the Regional Trials Network VIC ReVitalise  project. This aims to improve access to clinical trials for older adults with cancer in regional areas and provide tailored training for clinical research staff in regional areas in Victoria.
Dr. Martine Puts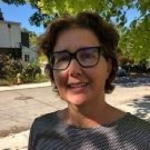 Martine is the Chair of the SIOG Nursing and Allied Health interest Group. She is Associate Professor at the Lawrence S. Bloomberg Faculty of Nursing, University of Toronto, Toronto Canada.
She currently holds a Canada Research Chair in the Care for Frail Older Adults. Dr. Puts' research program focuses on the health, functioning and quality of life of older adults, frailty and geriatric assessment, and improving care for older adults with cancer (geriatric oncology).
She is one of the 4 founders of the Canadian Network in Aging and Cancer.